Youth Running
In 1964 Atlanta Track Club was founded and its first event was an awards banquet to honor high school cross country and track and field athletes. Youth events and programming have continued to be a central focus of the Club's work and is at the heart of its mission. Atlanta Track Club develops the foundation for future runners and walkers of all abilities by creating fun, meaningful experiences and providing resources to encourage participation and expose all to competitive opportunities. Inspiring youth to move is the beginning of a more active and healthy Atlanta community.

Youth Events
Atlanta Track Club offers a comprehensive calendar of events for our youngest generation of runners and walkers. Our fun, family friendly events are great for kids ages 14 and under, whether they are new to the sport or want to test their speed against other kids their age. Many of our youth events are free to the public, such as our Midweek Mile & Dash events and our All Comers Track & Field meets. Premier events feature the experience and feel of a prestigious race complete with fun race swag and a festive atmosphere such as the Peachtree Junior in the Summer, Invesco QQQ Thanksgiving Day Mile & Dash in the Fall, and Publix Atlanta Kids Marathon in the Spring.

Atlanta Track Club supports the scholastic and club cross country and track and field seasons with the Wingfoot XC Classic and Wingfoot Night of Champions. Open to athletes just starting or those racing to be the best in the state, Atlanta Track Club provides opportunities to all participants.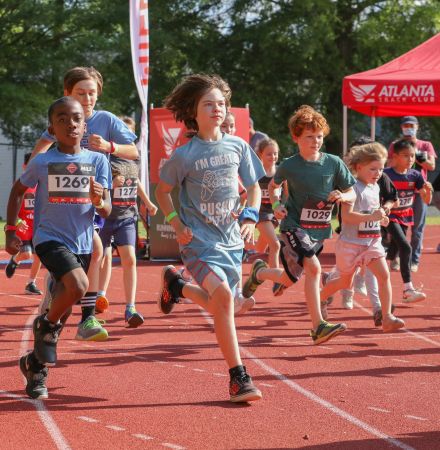 Kilometer Kids
Since 2007, Kilometer Kids has been a free, game-based running program designed to teach kids in K-5th grade about goal setting, healthy habits, respect, and community building, all through exposing them to the sport of running. Over the course of the 10-week season, the goal for every Kilometer Kid is to run 13.1 or 26.2 miles (depending on how many practices they attend a week). There is no fee to participate, and the program is for all elementary students regardless of running ability or experience. As a noncompetitive program, being a Kilometer Kid is not about running the fastest or winning the race. Instead it's all about working hard, being kind and having fun while becoming more physically active, being a part of a team and finding joy in the process.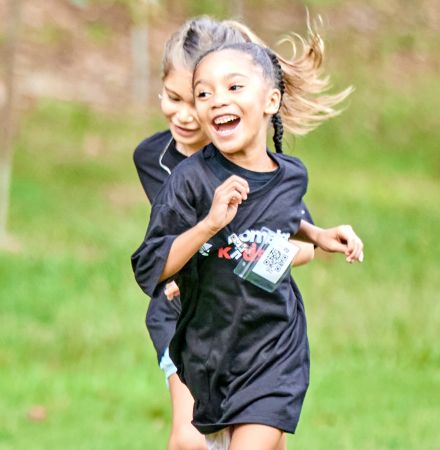 Youth Team
Founded in 2017, Atlanta Track Club Youth Team represents the competitive arm of the Club's youth running programs. Kids in grades 4-8 of all ability and experience levels from the Atlanta area are welcome to join the team as they compete during the spring track & field, fall cross country and winter Speed Academy seasons. The team's coaching philosophy focuses on long term development and incremental growth while creating an environment that encourages athletes to display sportsmanship, set goals, develop an enthusiasm for the sport and learn health and wellness knowledge that can help them throughout life.
Wingfoot Running Camp
Our Wingfoot Running Camp offers a great opportunity for middle and high school runners of all abilities and experience levels to develop as they perfect the basics of distance running and build relationships with their competitors. Education is at the foundation of the camp, which also includes training, fun, and community. During this week-long overnight camp, participants will experience hands-on learning through topics including stretching, strength training, nutrition, and footwear while meeting new friends from across the southeast.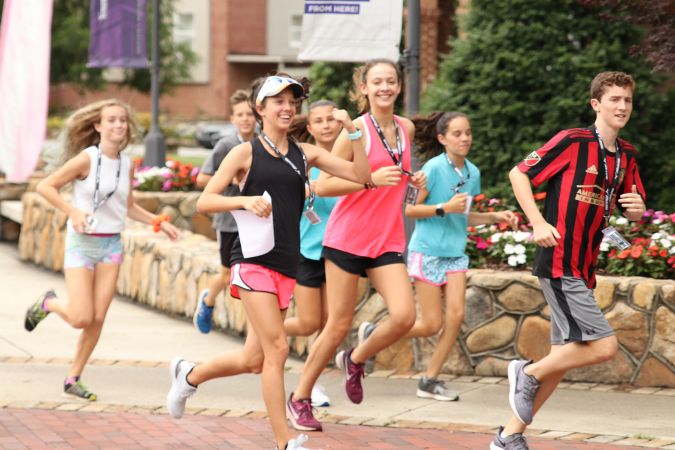 All-Metro High School Banquets
Atlanta Track Club is proud to recognize the outstanding accomplishments of Atlanta area track & field and cross country student-athletes and coaches with our end of season All-Metro High School Banquets. Over $15,000 in college scholarships are awarded to All-Metro student-athletes annually.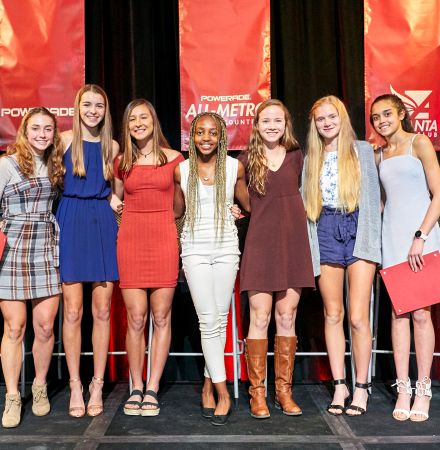 Wingfoot XC Classic
Created in 2015, the Wingfoot XC Classic has seen over 400 teams compete in the grass fields of Cartersville, growing to be the largest meet in the southeast. The event includes more than a dozen races over two days that provide opportunities to youth, varsity, junior varsity, collegiate athletes.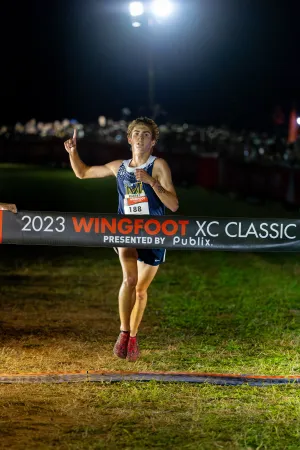 Atlanta Public Schools Partnership
Atlanta Track Club has partnered with Atlanta Public Schools to support the district's cross country and track & field programs through initiatives aimed at improving athlete performance, generating excitement, and building community among teams. Providing meet timing, coaches clinics as well as grants for equipment, meet entry fees, and coaching certifications have been just a few of the support initiatives that have taken place since the partnership began in 2018. Through these efforts, Atlanta Track Club empowers the district with the tools and knowledge necessary to motivate, inspire and engage the next generation for long-term success.