2023 In-Training for Invesco QQQ Thanksgiving Day Half Marathon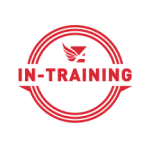 Registration for this In-Training program is closed.

Atlanta's Thanksgiving Day tradition continues in 2023! Whether you're training for a personal best or celebrating an annual tradition with family and friends, Atlanta Track Club's In-Training for the Invesco QQQ Thanksgiving Day Half Marathon program is designed to meet your needs while training in-person or at home. The 12-week program combines structured long workouts with additional midweek workouts to help you reach your goals with the support of a community or without having to leave your neighborhood.
In 2023, the In-Training for the Invesco QQQ Thanksgiving Day Half Marathon program will feature:

In-person and virtual/remote training options
In-Training Certified Coaches to guide you while keeping you accountable
Online learning opportunities on Tuesday evenings at 7:30 p.m. led by Atlanta's running and walking subject matter experts followed by Q&A
Small group workouts throughout the city during the week and larger long workouts on Saturdays
Additional customized training levels to meet your fitness, experience, and goals
Individualized workouts to prepare you for the Invesco QQQ Thanksgiving Day Half Marathon
Daily text/email reminders of workouts powered by Final Surge
Online platforms to build community and camaraderie
Two Saturday field trips to run through different parts of Running City USA
In-Training shirt for both in-person and virtual athletes. Only virtual participant shirts will be mailed.

This training program is intended for participants aiming to complete the Invesco QQQ Thanksgiving Day Half Marathon within the course limit of 3.5 hours or approximately 16 min/mile. We recommend that training participants be able to maintain 16 min/mile for at least 3-5 miles at the start of training. First time half marathoners and advanced runners are welcome!

Note: This training program does not include entry into the Invesco QQQ Thanksgiving Day Half Marathon. Nor does it include entry into the PNC Atlanta 10 Miler that is optional on October 22.
Distances
Cost
$145.00 - In-Person athlete
$125.00 - Virtual/remote athlete
Program Schedule
July 11
Registration opens
August 27
Orientation - online at 7:00 p.m.
September 4
Training begins
September 6
In-person, midweek workouts begin
September 9
In-person, Saturday, long workouts begin
September 18
Registration closes
October 21
No in-person practice
October 22
Optional field trip, PNC Atlanta 10 Miler
November 4
Field trip - Course Preview, Summerhill
Locations
Saturday Workout Locations:
Atlanta Track Club Headquarters, 201 Armour Drive NE, Atlanta, GA 30324 - 7:15 a.m.
Saturday locations may rotate throughout the city to provide a variety of settings for long runs
Wednesday Midweek Workout Locations:

In-person participants select one location during registration.
Agnes Scott College Track, South McDonough Street, Decatur, GA 30030 - 6:00 p.m. - 7:30 p.m.
Cheney Stadium with Coach Bob, 741 Connally Street SE, Atlanta, GA 30315 - 6:15 a.m.
Peachtree Middle School Track, 4664 North Peachtree Road, Atlanta, GA 30338 - 6:00 p.m. - 7:30 p.m.
Piedmont Park with Coach Bob, Dockside (or Active Oval), Atlanta, GA 30309 - 6:00 p.m. - 7:30 p.m.
Riverside Park, 575 Riverside Road, Roswell, GA 30075 - 6:15 a.m.
Locations subject to change based on demand and participation.
Cost
In-person athlete - $145.00
Virtual/remote athlete - $125.00
NEW IN-TRAINING REFUND POLICY
In-Training registration is non-refundable unless you purchase Refundable Protection when you register for In-Training. If purchased and you're unable to start the training program for one of the covered reasons, Refundable Protection enables you to receive a 100% refund of your registration fee (minus processing fees and donations) within 10 business days of submitting a claim. Please read and learn what specific events are covered by Refundable Protection here.

Note: Refundable Protection is only applicable if the qualifying event (illness, injury, etc.) occurs before the first day of training. If the qualifying event happens on or after the first day of training, the athlete is not eligible for a refund. The first day of training is the Training begins date under Program Schedule above; not the first in-person practice.

This training program does not include entry into the Invesco QQQ Thanksgiving Day Half Marathon.

Orientation
We will kickoff the program with a 60 minute online orientation in which Coach Bob will provide an overview of the program, explain Final Surge and its benefits, and answer your training questions. Sunday, August 27 at 7:00 p.m. on Zoom.

Coaches
Bob Wells, Manager & Coach - In-Training, Atlanta Track Club
In-Training Certified Coaches and Run Leads
Eric Heintz, Director - High Performance, Atlanta Track Club
Become a Member
Did you know as a member of Atlanta Track Club you receive a discount on events and programs. Join today to begin receiving discounts and the many other benefits of membership!